Masai Mara National Reserve (Masai Mara) is situated in south-west Kenya and is one of Africa's Greatest Wildlife Reserves. Together with the Serengeti National Park in Tanzania, it forms Africa's most diverse, incredible and most spectacular eco-systems and possibly the world's top safari big game viewing eco-system.
Wildebeest migration: Make sure you have your safari book planned out that includes the Masai Mara National Reserve. I am sure you have heard the wildebeest migration is nothing short of amazing. It is one of the things you have do add to your bucket list. The best time to be in Kenya for it is JULY – OCTOBER.
SAFARIS: Have a look at the extensive list of safaris for you to choose from.
ACCOMMODATION: There is a wide selection of places to stay in and around the Masai Mara National Reserve and the conservancies surrounding it. The conservancies surrounding the Maasai Mara have a restricted number of vehicles allowing a more private game viewing of wildlife.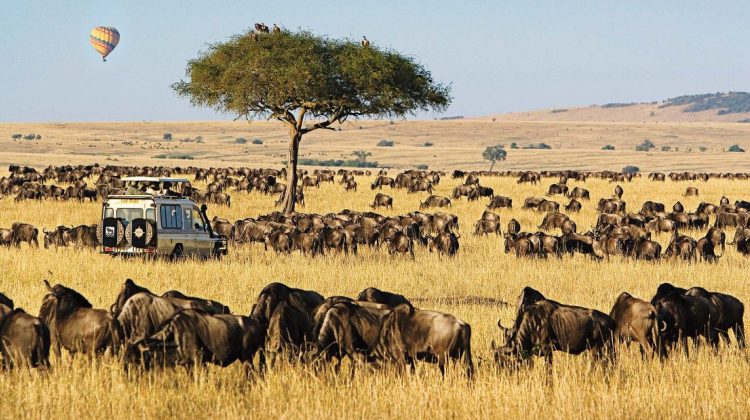 $1,399
3Days Maasai Mara
Maasai Mara National Reserve stretches 1,510 sq km (580 sq miles) and rises 1,500-2,170 meters above sea level. Add the conservancies and the area is at least twice the size. It hosts over 95 species of mammals and over 570 recorded species of birds. This is the World Cup of Wildlife, and together with the Serengeti National Park, there is no better place to witness the BEST WILDLIFE VIEWING IN THE WORLD!.
Distance
It's about 270 km from the capital Nairobi City and takes about 4-5 hours by road or 40-45 minutes by flight. The road is great for the most part. there is a section from Narok town to Sekenani Gate that is a dirt road but fairly good. The other road through Lemek and Aitong town is not good at all and very bumpy.
Best Time To Visit
With the wildebeest migration in JULY – OCTOBER, this is the best time to see this incredible movement of animals. Although it is not guaranteed that the wildebeest get to Maasai Mara, it has yet to let us down. Also, December to February is great times as it is dryer and good for the Big Cats.
NOTE: The Maasai Mara is an all year round destination with the big cats, and all the big games still in the Maasai Mara Ecosystem.
Recommended Number of Days
Due to the amount to be seen in the reserve we feel a THREE to FOUR-day safari is suitable for just the Maasai Mara. If you are interested in photography the longer you stay the more chance of getting the ultimate photo.
We also recommend that you add on a few more days to see more of Kenya. (Amboseli National Park, Tsavo East National Park, Tsavo West National Park, Northern Kenya. Why not add some beach to… we like Watamu Beach & Diani Beach).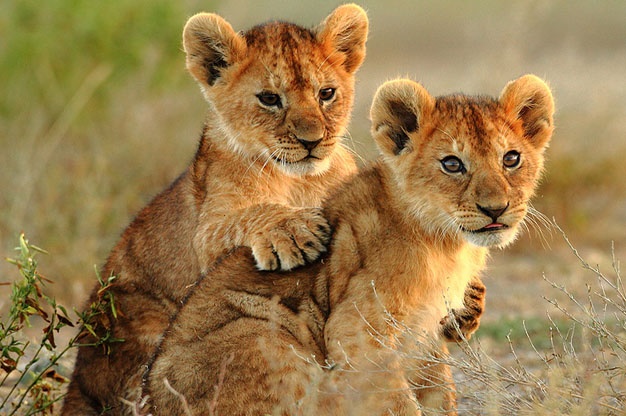 $1,399
Air Safari to Samburu
$1,399
3Days Air Safari to Amboseli
View Details




$2,365
Mombasa to Ngutuni Sanctuary
Lake Nakuru National Park



Hermosa Kenya Tanzania 7 days

The Hermosa Luxury Concierge is an exclusive Global Luxury Concierge and Lifestyle Management Service. We serve a discerning clientele who expect top-level service at every turn. Whether you require a dedicated Lifestyle Manager, access to Private Red Carpet Events, or arrange all-inclusive Luxury Travel, our experienced team is able to help.
Our clients range from Ultra High Level, entrepreneurs, high-profile individuals, to significant wealth-holders. We assist them in their daily and lifestyle management requirements. From planning your next holiday to a corporate event on a yacht, our expert luxury concierge and lifestyle management team will provide exceptional service.

Our connect worldwide help us to go beyond clients' expectations to provide the most comfort, luxe, satisfactory services in Kenya and worldwide.
Mombasa is a place steeped in history, yet at the same time fascinating commercial and cosmopolitan port town.
It is an island connected to the mainland by bridges and ferries. The town overlooks a wide harbor, where commercial shipping mingles with traditional sailing dhows.
The true heart of Mombasa is found in the exotic old town, among the narrow winding streets and Arab architecture. The air here is always heavy with the scent of spices.
At the water's edge is Fort Jesus, an imposing fort that stands watch over the harbor.
The high gun turrets, battlements and underground passages of this 16th Century Fort were the center of a historic struggle for control of the Kenya coast between the Portuguese army and the Shirazi Arabs. This war was waged around Mombasa over hundreds of years and countless battles, and the Fort stands as a testament to this tumultuous past.